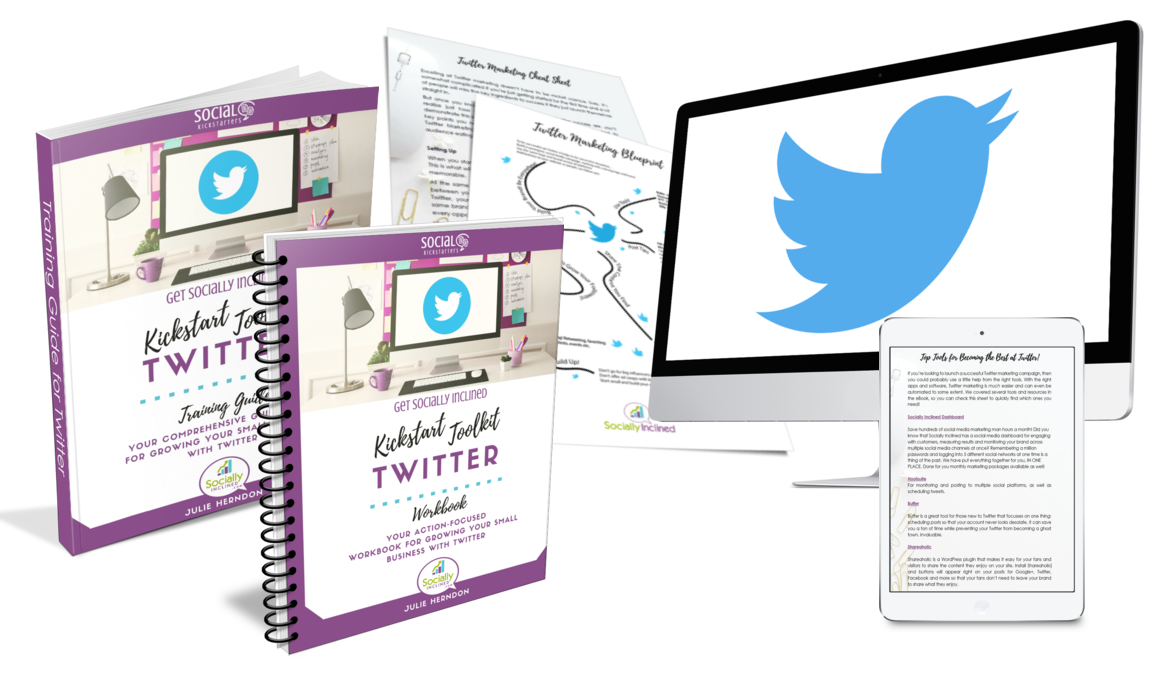 You can't just open an account and assume people are going to start following you and ultimately visiting your website.
With Twitter, to be successful, you must understand the psychology behind why people have joined Twitter in the first place.
Although it doesn't take long to create a successful Twitter strategy that can generate as much traffic as you could ever want… Most People NEVER Generate Much… because they don't spend the time to really understand how to set things up and maximize their results with Twitter.
There is a simple formula to success with Twitter, but almost EVERYONE does it wrong. You see... The Key to Success with Twitter is the details. If you know how to properly setup your Twitter profile up and integrate it into your online strategy, the results can be huge…
But you can't just open an account, cross your fingers, and think you're going to get rich overnight…
You need to follow a system for generating massive traffic with Twitter.
Enter the Get Socially Inclined Toolkit for Twitter!
*************************************************************************************
Here's Just A Quick Preview Of What You'll Discover Inside...
*************************************************************************************
✓ Why Twitter is one of the fastest and easiest ways to generate thousands of targeted visits to your website
✓ The foolproof way to avoid failure with Twitter by creating a strategy that maximizes your efforts and guarantees success…

✓ How to quickly generate content that your target customers are looking for – This means more sharing, more engagement, more traffic, and ultimately more money in your pocket!

✓ Growth hacking 101 – How to spot trends and generate tens of thousands of FREE visitors literally overnight

✓ The right people to follow to get the best results from your Twitter marketing plan… Use the wrong "follow" strategy and you'll fail like 90% of most marketers…

✓ How to work smarter, not harder by using four FREE tools that make it easy to plug-in and start generating massive traffic from DAY #1…

✓ Hashtagging the right way… Most marketers use hashtags incorrectly and it literally KILLs their Twitter marketing strategy… You'll learn a unique method of hashtagging that can quickly generate hordes of traffic…

✓ Don't have anything of your own to share? No problem… You'll discover how to find content that generates shares, followers, and traffic in ANY NICHE…

✓ Plus a whole lot more…

We've worked hard to make it the most complete, step-by-step guide to generate massive traffic with Twitter…
*******************************

*******************************
Twitter Training Guide
Twitter Workbook
Twitter Checklist
Twitter Resource Guide
Twitter Marketing Blueprint
Twitter Cheat Sheet
****BONUS**** Twitter Beginner's Guide
Our Toolkit for Twitter is comprehensive if you are wanting to grow your business using Twitter, but feel free to look around our store or at
www.getsociallyinclined.com
for great tools that will help you spend less time and money building your social media presence. Paired with the Socially Inclined Dashboard to schedule and automate your social media marketing, our content shortcuts, can grow your online presence in 60 minutes a month.