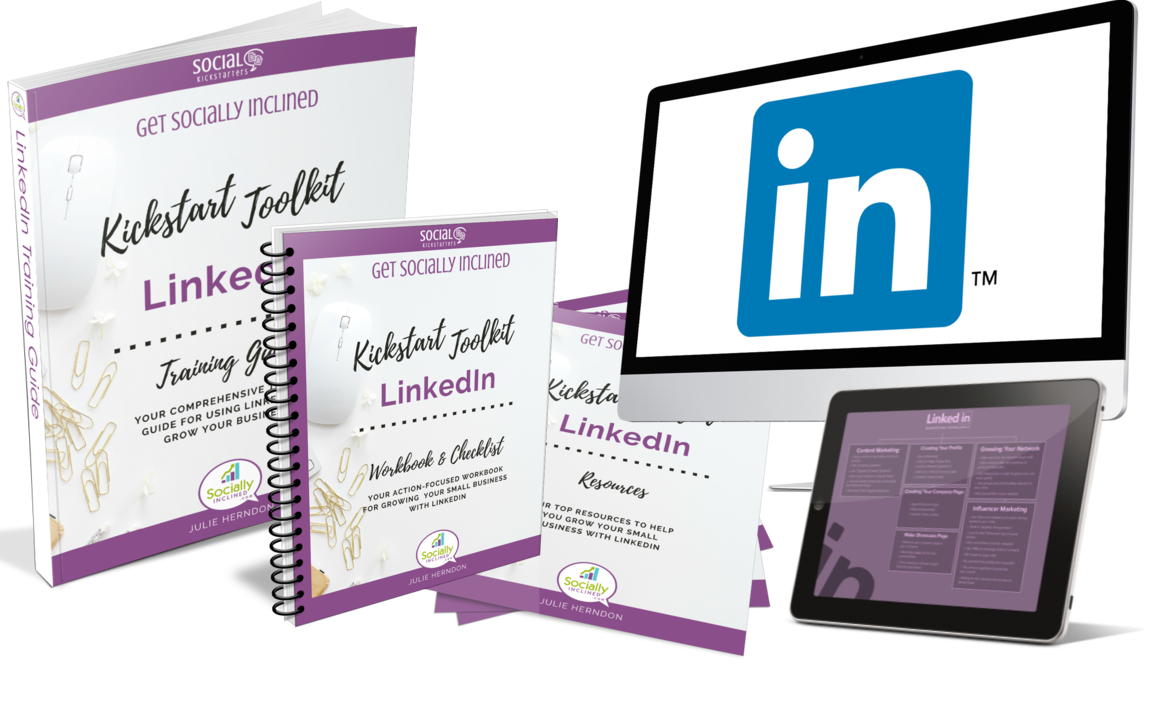 Why do you need to be using LinkedIn for business?

LinkedIn is the LARGEST professional social network in the world. No other professional-based social network even comes close to scratching the numbers that they have. Do you know who the SECOND largest professional social network is? ... Neither do we.

Not convinced in the power of LinkedIn?
Here are some pretty interesting facts about this heavy-hitting professional social network:
• 1 out of every 3 professionals in the WORLD is on LinkedIn. That's an absolutely INSANE number. Your outreach then is HUGE... and the numbers keep growing at a rapid pace.
• As of April 2017, LinkedIn has a whopping 500 MILLION members worldwide... that's more than the population of the ENTIRE United States. Do you think there may be a few good customers and clients for YOUR business in that group? It's a safe bet that there are quite a few.

• LinkedIn is one of the OLDEST social networks in the world as well... having been established all the way back in 2002. Social Networking was hardly even a "thing" back then, and Social Media Marketing didn't even really exist yet. Talk about seniority. This makes LinkedIn about 2 years older than even Facebook.
• LinkedIn has members in over 200 countries around the world... that's nearly all of them. So, if you have an international clients, this is a great place to connect with them and build up relationships, as well as acquire new clients and customers from around the world.
So, what if you were achieving the results that LinkedIn has to offer?
Imagine having a consistent source of reliable, targeted... FREE traffic for literally any business or offer you were marketing.
Introducing the Get Socially Inclined Toolkit for LinkedIn!

What will you learn?
How to market yourself and your business
How to build your profile strategically
How to write a headline and summary that attracts the right people
How to show off your skills, experience, and education the way you need to to get noticed!
How to appropriately invite others to connect with you.
How to manage your Network and Connections
Why Influence marketing is a good thing
How to use some incredible resources that make Linked In even easier
When and how to appropriately use LinkedIn Premium and Ads
Plus, a whole lot more…
What's included?
LinkedIn Marketing Training Guide
LinkedIn Marketing Workbook & Checklist

LinkedIn Marketing Resources Guide
LinkedIn Marketing Cheat Sheet

LinkedIn Marketing MindMap

LinkedIn Marketing BONUS GUIDE (see curriculum below)

Our Toolkit for LinkedIn is comprehensive for growing your business using LinkedIn, but feel free to look around our store for our great image sets, and monthly (industry specific) planners to help you really pair down the time you spend building your social media presence. Paired with the Socially Inclined Dashboard to schedule and automate your social media marketing, our content shortcuts, can grow your online presence in 60 minutes a month.
We appreciate your ideas and feedback and would love to know what works best for your industry and how you have adapted the ideas to fit. Any feedback you can share will help to improve future products. :-)