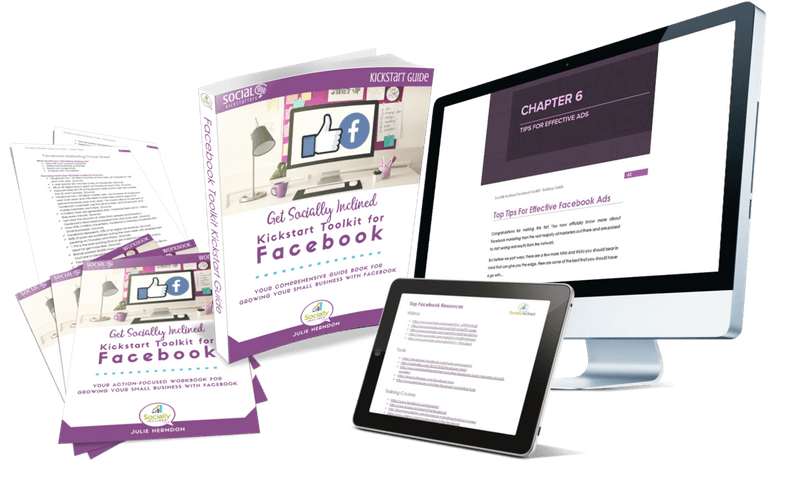 If you are running a small business, online business, or network marketing business you are probably already on Facebook... but are you making the most of it?
*****************************************************************
Why you need to make the most of FACEBOOK for business
*****************************************************************
• An almost UNLIMITED Traffic Source - Facebook is THE LARGEST social media site online today with 1.44 BILLION monthly active users… at least 72% of Facebook users check in every month and 936 million users check in on a daily basis.



• An ENGAGED Audience - The Facebook audience is EXTREMELY engaged with an average visit length of 21 minutes.


• Hundreds of TARGETING Options - When you look at the Facebook ad platform, it enables you to target your ideal customer better than any other advertising platform online… The more targeted your ads, the better your conversions will be.


• INEXPENSIVE to get started – You can begin running ads on Facebook for as little as $5


• INSTANT traffic – No more waiting days or weeks for traffic… Facebook ads start running within as little as a few minutes of being created – This means you can start testing and even making sales the SAME DAY you get started…
Unfortunately, there is a problem…
Although Facebook is arguably one of the best traffic sources available for marketing online today, the "devil is in the details."


It you don't know what you're doing or have the right guidance, it's easy to do things wrong and not see the type of results that you want…


Some marketers even LOSE money because they try to "wing it" with Facebook ads…


Here's the bottom line…
To see amazing success with FACEBOOK, you must do things the RIGHT way!
Enter our Socially Inclined Facebook Toolkit!
*****************************
Here's what you will learn!
*****************************
• Why Facebook is the BEST place to advertise online today [Proof Inside]


• How to create your very first Facebook ad within minutes… even if you've never advertised online before


• How to find and select images that are guaranteed to convert and generate results


• The easy way to write ad copy that works even if you're not a writer… when you follow the formula inside the course, you'll get more clicks and more conversions… guaranteed!


• How to take advantage of the various Facebook targeting options to lower your ad spend and increase your profits on ANY campaign


• The rarely used Facebook ads feature that puts your list-building on steroids and can lower your ad spend to as little as a few cents per click…


• How to create your first Facebook page in just minutes…


• The 5 'Top Tips' that every Facebook marketer should be following if they want to see the best results and avoid losing campaigns…


• The little-known 3rd party tool that can help your content go viral and generate hordes of FREE Facebook likes and traffic…


• The easy way to analyze, test, and tweak your ads to squeak out the lowest ad spend possible and the highest profits from EVERY campaign…


• And that's just the beginning…


You get everything you need to start running PROFITABLE Facebook ad campaigns TODAY…
After you go through this easy-to-follow, in-depth training, you'll be an EXPERT at Facebook ads… even if you've never run an online ad before in your life!

*******************************

*******************************
Facebook Workbook & Checklist
****BONUS**** 20 tips guide to improving your Facebook reach
Our Toolkit for Facebook is comprehensive for Facebook, but feel free to look around our store for our great image sets, and monthly (industry specific) planners to help you really pair down the time you spend building your social media presence. Paired with the Socially Inclined Dashboard to schedule and automate your social media marketing, our content shortcuts, can grow your online presence in 60 minutes a month.
We appreciate your ideas and feedback and would love to know what works best for your industry and how you have adapted the ideas to fit. Any feedback you can share will help to improve future planners.