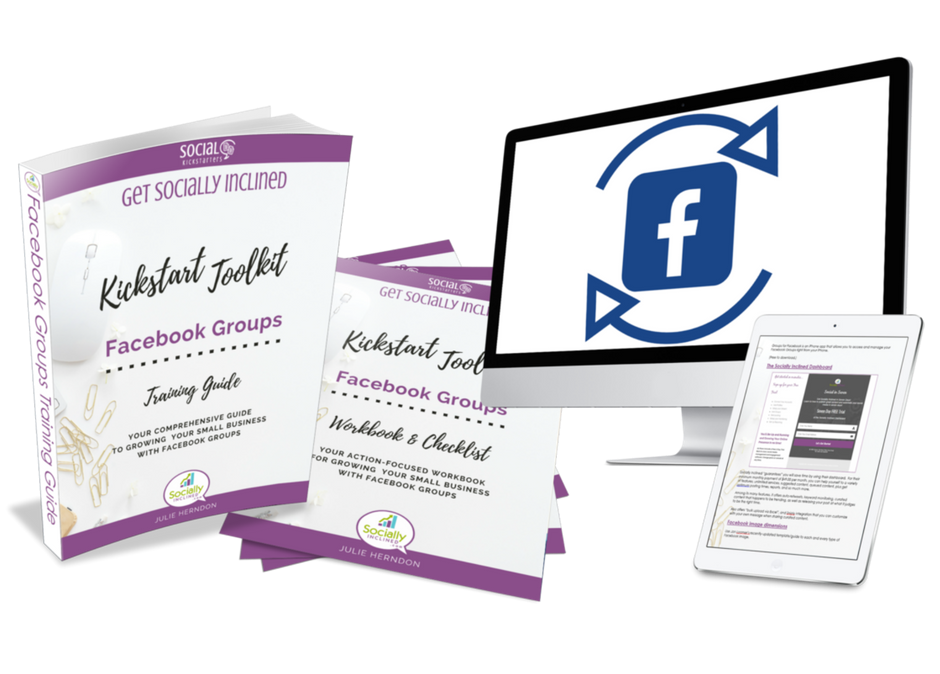 If you are running a small business, online business, or network marketing business you are probably already on Facebook... but are you making the most of it?
*****************************************************************
Learn how you can use Facebook Groups
to grow your business and online presence.
*****************************************************************
There are more people on Facebook than ever… and they are spending longer than ever online each day... are they spending it with you?
In case you're not familiar with the difference between a Facebook Like Page and a Facebook Group, I'll give you a quick overview of how it works and why the difference in opportunity can make a HUGE difference…
Most business owners will throw up a Like Page on Facebook and expect the leads and Likes to just come pouring in... We both know that's not going to happen…
When you create a post on your Like page (and publish it), only 5% of your followers will see it organically. If those 5% don't take action on your post, then the exposure stops there... most business owners will get exposure to less than 10% of their followers... that's only 10 for every 100 likes you have...
The good news is that Facebook Groups provide and immensely higher ratio of engagement. Since the members of your group have agreed to be in your group, Facebook allows your group's content to appear on nearly 100% of your member's newsfeeds...
You may already know all of this, but here's why it's so important…
->There are over 1.3 Billion daily active users on Facebook each day.
->More than half of it's daily users spend more than an hour each day!!!
->People are tired of being sold to... Groups allow you to capture more attention and build better relationship with out having to pay for Ads or create sales-y content.
To see amazing success with FACEBOOK GROUPS, you must do things the RIGHT way!
Enter our Socially Inclined
Facebook Groups Toolkit!
*****************************
Here's what you will learn!
*****************************
-> How to understand current Facebook Group Psychology, Culture and Current Structure
-> What You Can and Can't Do in your Facebook Group
-> How to properly set your Facebook Group Goals
-> How to make the most of your newly found "Real Estate"
-> How to Keep Your Facebook Group Lively and Useful
-> How to Get People to Join Your Group
-> How to Turn Your Group Members into Email Subscribers & Paying Customers
-> The Power of Facebook Live in Your Facebook Groups
-> Other Ways to Use Facebook Groups to Improve Your Business
-> Plus, a whole lot more…
After you go through this easy-to-follow, in-depth training, you'll be an EXPERT at building amazing online communities
*******************************
*******************************


Facebook Groups Training Guide
****BONUS**** 17 page guide to Growing Your Audience with Facebook Groups
Our Toolkit for Facebook Groups is comprehensive for Facebook Groups, but feel free to look around our store for our great image sets, and monthly (industry specific) planners to help you really pair down the time you spend building your social media presence. Paired with the Socially Inclined Dashboard to schedule and automate your social media marketing, our content shortcuts, can grow your online presence in 60 minutes a month.
We appreciate your ideas and feedback and would love to know what works best for your industry and how you have adapted the ideas to fit. Any feedback you can share will help to improve future planners.