Want a website that compels visitors to become customers?
Create the Pages on Your Website That Make the Difference Between 'Wow' and 'Goodbye'
Your business website is the most important asset you own, and often... It can make or break your visitor's first experience with you.
If they land on a page and can't find what they want, or if they don't like what they see… …they'll probably leave and never come back.
On the other hand, if they land on a page and your content engages and draws them in…

…it can be the start of a beautiful, profitable relationship!
How do you make sure your website is one that people want to explore? It comes down to 4 key pages that every business website MUST HAVE.

How do you know what content will do the trick?

That's EXACTLY what I'm going to teach you in my brand new course!
Introducing my Designing Your Website Toolkit!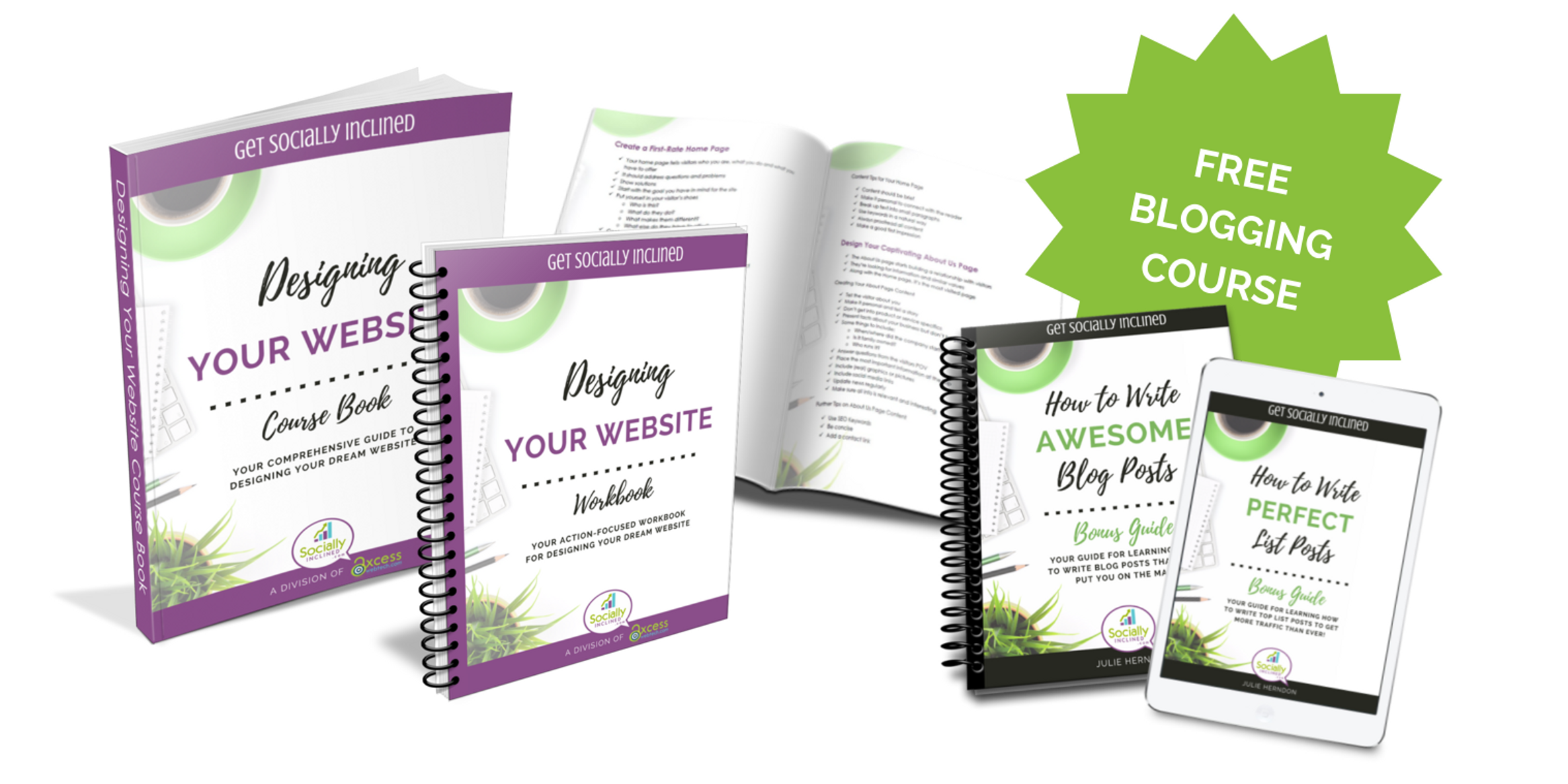 I'll walk you through the 4 critical pages your business website needs, and how to write each one for the highest impact.
First, you'll discover the key questions you need to ask to determine the goals for your pages.
You'll learn the specific components to include on each of the 4 most important pages, and how to make sure they give visitors what they need to stay on your site.
Also, we'll go through some additional pages that your site will need, once you've covered the critical ones.
Finally, you'll learn the best practices for WRITING your content for maximum results.
Your last step will be to put together an action plan that ensures you'll put your learning into action right away.
By the end of this course, you'll be able to:
Discover the key pages you need to build an effective website for maximum visitor traffic, interaction, and conversion to customers – along with the most important questions to ask yourself about each page.
Identify the most important components to incorporate into a website's Home Page, so that visitors understand your business and want to learn more
Draft an About Us page that tells a story about your business and engages the visitor, so that they start to know, like, and trust you
Outline a Start Here or Welcome Page that makes a new visitor feel they're in the right place and encourages them to explore your site
Design a Blog page that will help you build your influence and get your website seen by more people
Recognize the other web pages you need that are both essential and specific to your business, along with proven tips for what to include on each of those pages
Implement best practices for writing content that produces an interactive and compelling website that grows your business
Create a personalized action plan for revising your current website pages and adding additional content if necessary.
We've divided up the course into easy, bite-size sections so you won't get overwhelmed. And, you'll have no reason to procrastinate!
You'll also get graphics and tools to help you remember what you've learned and to put it all into action.
For each section, you'll get a Workbook to take notes and complete the activities, along with a Summary Checklist to keep by your side and refer to whenever you need a reminder of the key points from the course.
Want the specifics?
Here are the topics we'll cover in each major section of the course:
Module 1: Introduction: Determining the Key Pages for Your Website
We'll start by revealing the key pages for your new website, or for modifying your current one. Your number 1 goal will be to better attract and engage your visitors, so you eventually convert them to loyal customers. You'll be learning exactly what questions to ask yourself in order to make your website content decisions.
Module 2: Create a First-Rate Home Page
Next, you'll outline a plan for a top notch website Home Page, using a process that will tell your user who you are, what you offer, and how you will assist them in meeting their goals or answering their questions or problems. You'll be giving your visitor exactly what they need to know to spark their curiosity and continue to other pages on your site.
Module 3: Design Your Captivating About Us Page
In Module 3, you'll find out the key components for creating an 'About' website page that draws in and engages your visitors, so that you can start to form a rapport with them and build a trusting relationship. This is often the first page that people will go to on your site!
Module 4: Begin with Your Start Here Page
Many people ignore the needs of first-time visitors to their site, so in this module we'll show you a simple process for creating a Start Here or Welcome page that can give you a big advantage over your competitors. Your page will show first-time visitors that they're in the right place, organize your site for them, and help them find the most important information that meets their needs.
Module 5: Create a Magnetic Blog That Keeps Readers Coming Back
Blogs are a terrific way to build your reputation as an influencer, improve your search engine results, and gather leads who you can convert to customers. In Module 5, you'll outline a plan for a Blog page (or section of your site) that invites visitors to read more, expands your authority, and brings in more site traffic.
Module 6: Additional Critical Website Pages to Include
While we've covered the 4 most important website pages by this point, there are other critical pages to include too. In this module, you'll discover the ones that every high-converting website needs for meeting customer demands and business goals, as well as pages that are specific to different types of businesses.
Module 7: Best Practices to Consider When Writing Your Website Content
By this point, you've learned all about the most important website pages and what to include on each. In Module 7, you'll learn some proven best practices for actually writing the page content, so that it's compelling AND user-friendly. These are simple guidelines that anyone can follow, even if you're not a professional writer.
Conclusion: Create Your Action Plan
*******************************
*******************************
Designing Your Website Course Book (48 pages of detailed directions and guidance to creating your dream website)

Designing Your Website Workbook (an action-focused workbook to accompany your course book)
Designing Your Website Checklist (a summary checklist to help keep you on task while you work)
*********************************

FREE BLOG WRITING COURSE
*********************************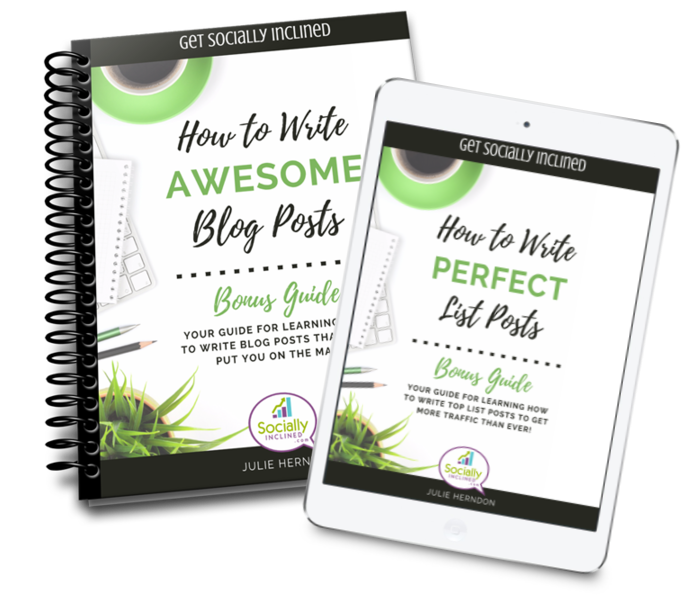 No website design toolkit is complete without our extremely useful and helpful blog writing course! It includes a comprehensive guide to writing blog posts AND a short guide to writing the ever-popular, highly-converting list posts! You're gonna love it!
We appreciate your ideas and feedback and would love to know what works best for your industry and how you have adapted the ideas to fit. Any feedback you can share will help to improve future planners.